About Us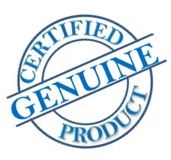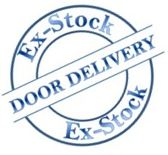 Hydraulicpowerpack.com is a part of NOIDA based NeometrixGroup, that has several companies in its fold, serving Indian Defence Engineering Sector as well as other industries with its High Technology Products and Services.You must be aware that Neometrix is a leader in Defence Engineering Systems, serving Indian Air Force, Indian Navy, Indian Army, DRDO, HAL etc. for more than 10 years.
Founder of Hydraulicpowerpack.com and also the CEO of Neometrix group of companies, Mr. Shailendra Pratap Singh, alumni of IIT Kanpur (ME-1996), wishes to share the immense benefits that Hydraulicpowerpack E-Commerce Pvt. Ltd. brings to your esteemed organization.
Co-founder of Hydraulicpowerpack.com Mr. Saurabh Srivastava, an alumni of IIT Kanpur, is an Industrial Operations and E-Commerce Expert.He has worked in 27 countries in 150+ locations.His expertise spans Operations Transformation, India Entry and Strategy, Thematic Excellence Organization and Projects. He has converted Automotive and Assembly, Medical Equipment and Pharmaceutical Chemicals Metals and Mining, Energy, High Tech and has also served several other ecommerce companies in India. He took care of Supply Chain Operation including Procurement, Fulfillment Centers, Transportation, Distribution Hubs & Last Mile Delivery and Operational Excellence. He built one of the strongest Supply Chain Organization in India by attracting the best talent in India and from across the world.
We commit ourselves to the philosophy of "Buyer Be The GOD" and promise that:
We aim to eliminate inefficiencies in buying of industrial goods by removing to seek Quotations, Negotiations from the purchase process of the industry.
We pledge to better the quality of Indian manufacturing by selling only genuine certified products. It will also add to the GDP growth of the country by efficient buying & selling process.